PORT DESIGNS YOSEMITE ECO TL, bag
PORT DESIGNS YOSEMITE ECO TL, bag
Product Code: RP0492
Minimal order: 10 pcs
PORT Designs – a French manufacturer that aims to innovate and create design for prestigious customers.
YOSEMITE ECO TL is a fashionable laptop bag in which you can carry your Macbook, Ultrabook or notebook in style.
It is made of 62% recycled materials (r-PET and PET)
Compact and ultra light design
Padded compartment for laptop with fastening strap
Large front zip pocket
Main document compartment
Internal organizer for pens and accessories
Comfortable handle
Adjustable and removable shoulder strap
Strap for attachment to the cart
How are our products made?
PET – means polyethylene terephthalate, a thermoplastic from the group of polyesters, which is used in the production of fibers, bottles and other packaging materials.
r-PET – recycled PET, ie it is not necessary to extract a mineral raw material for its production.
Why did we choose PET & r-PET?
r-PET is a recycled and recyclable material that is made from recycled plastic waste (recycled PET)
Allows multiple recycling
Lightweight and compact material that offers better user comfort and lower logistics costs
Reduction of greenhouse gas emissions by 65%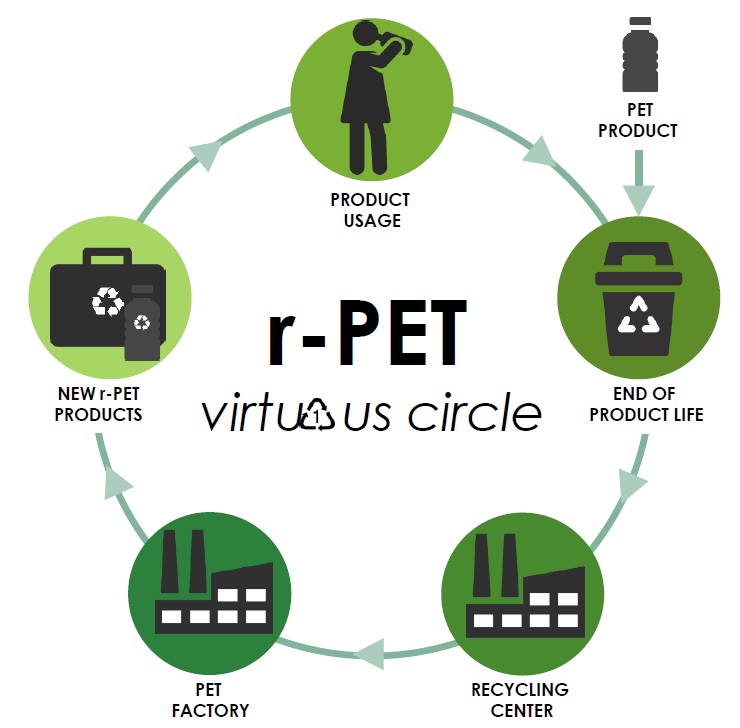 Technical specifications:
Available in 2 sizes: 13/14 "or 15.6 ″
Space for NB for 13/14 ": 34.5 x 30 x 6.5
Space for NB for 15.6 ″: 38.5 x 26 x 3.5 cm
Dimensions for 13/14 ": 39.5 x 30 x 6.5 cm
Weight for 13/14 ": 485 g
Dimensions for 15.6 ″: 42 x 32.5 x 6.5 cm
Weight for 15.6 ″: 563 g
Package dimensions for 13/14 ": 39.5 x 30 x 6.5 cm
Package weight for 13/14 ": 500 g
Package dimensions for 15.6 ″: 42 x 32.5 x 6.5 cm
Package weight for 15.6 ″: 578 g
Inner material + raincoat: 210D PET
Outer material: Recycled PET62% recycled materials (r-PET and PET)